Let your smile do the talking.
A healthy smile benefits your life at every age. That's why, at Williams Dental & Orthodontics, we strive to offer the essential general, restorative, and cosmetic dentistry services you want and need to make and keep your smile the best it can be.
Whether you're seeking to prevent or treat dental issues or upgrade your smile's appearance, our friendly dental team is here to provide you with the high-caliber treatments you seek in a caring, family-friendly environment.
We look forward to getting to know you and offering quality, compassionate, and personalized family dentistry services to you and your entire family.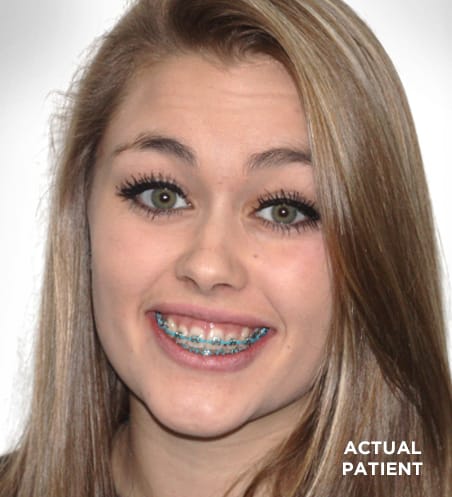 Orthodontics
Straightening your teeth can elevate your smile and oral health in numerous ways. At Williams Dental & Orthodontics, we offer traditional metal braces and clear aligner therapy with over three decades of renowned expertise in orthodontics for adults and teens.
Learn More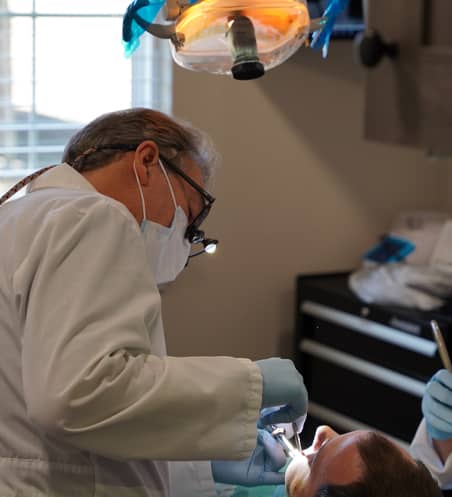 Cosmetic Dentistry
How you feel about your smile influences your self-expression, confidence, and overall sense of well-being. If you're unhappy with your smile's appearance, cosmetic dentistry can help you address cosmetic imperfections and create a smile that feels good for you.
Learn More
Our goal at Williams Dental & Orthodontics is to make your dental experience positive, relaxing, and easy. With a full range of services in general, cosmetic, and restorative dentistry and orthodontics, our practice allows you and your family to get the dental care you need in one place at every age and stage.
Crowns
Crowns
A dental crown encases a tooth that's weak, damaged, cracked, broken, or discolored. Crowns are also used to complete a single-tooth dental implant restoration.
Whitening
Whitening
If you're happy with the shape, size, and alignment of your teeth but want to restore a youthful luminosity, professional teeth whitening can produce the long-lasting and dramatic results you seek.
Dental Implants
Dental Implants
A dental implant is a prosthetic tooth that replaces one or more teeth that are already missing or are currently damaged beyond repair.
Perio Therapy
Perio Therapy
If you are concerned by gum tissue that's become red, tender, or swollen, Dr. Brad can help you relieve painful symptoms, prevent tooth loss, and reclaim your smile with periodontal therapy.

Veneers
Veneers
Veneers are thin shells of tooth-colored porcelain that are bonded to the front surface of targeted teeth to correct a wide range of cosmetic concerns.

Oral Cancer Screening
Oral Cancer Screening
As the team who specialize in the health of your oral cavity, we are dedicated to providing this potentially lifesaving screening as a regular part of your routine dental visits.
We love hearing from our patients!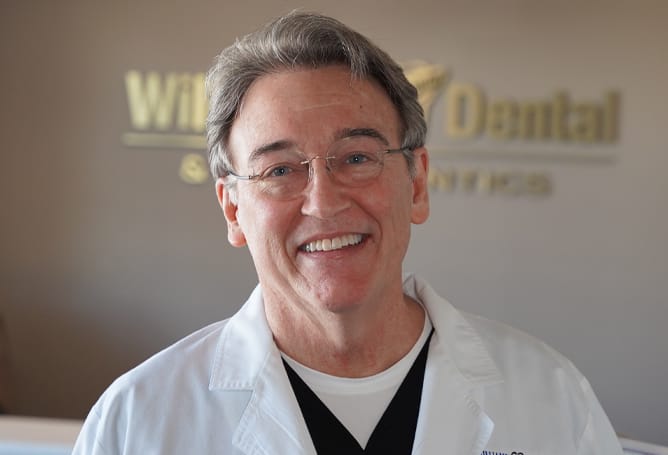 Bradford R. Williams, D.D.S. is living his childhood dream. Since age 11, he aspired to become a dentist and return to his hometown to practice dentistry. Now, he is privileged to live his "dream come true", delivering caring and expert dentistry to the Skiatook community his family has long been a part of.
A new smile is one click away.
Request an appointment. Ask a question.